Improve your telecommunications operations effectively

Industries such as telecommunication and IT are now facing quick obsolescence due to permanently developing and evolving technologies. It is crucial for telecom and IT corporations to revaluate their strategies and ideally apply advanced technologies in order to capture a competitive position amongst manifold companies operating in the telecommunication market. Victory in nowadays IT and telecom environment demands companies to advocate their primary activities therewith pursuing innovations and bettering operational efficiency.

Telecommunications sector operates at a hectic pace in order to stay rival with international rules, increase profitability, appeal to their clients' demands and provide state-of-the-art communication technology. The vital need for the IT and telecom market is a custom ERP solution that advances process optimization and enhances universal improvement in any telecom company functioning process. The ERP system for this sphere is more compound due to seamless progressions in the technology that proximately influences the audience demands making them apt to alterations.
ERP features and functions in telecommunications
The ERP system together with its industrial experience is idiosyncratically positioned to propose solutions of all ranges and levels to the industry and also render better opportunities for revenue generation. Nowadays telecommunications industry functions at a very quick pace in order to stay achievement-oriented towards international telecommunications operation regulations, follow the requirements of the customers and increase profitability together with providing the utmost communication services.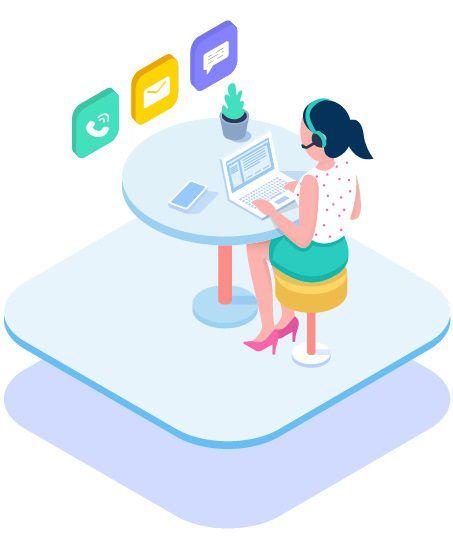 At SrikeshInfotech we develop and customize ERP systems with the following features and functions:
Customer module

is a specific set which presupposes the data about clients, their credit history, purchases and any kind of personal information.

Customer billing system

helps to make all customers financial information easy to access and analyze.

Asset management system

helps the workers maintain efficiently all the assets and ensure required availability within the given budgets.

Resource scheduling system

is a tool that allows maximize productivity at the same time maintaining high levels of customer service.

Service parts planning program

effectively manages required products while minimizes costs and inventory.

Customer management program

assists to improve the level of customer satisfaction and deliver it to required quality if needed.

Finance and regulatory system

provides agile and accurate operational and financial decision support as well as analysis and financial functionality reports for various cost centers and departments.

Sales and distribution module

implements functions of order scheduling and placement, invoicing and shipping. It is tightly interconnected with the companies' e-commerce web sites.

Total quality management system

monitors not only quality with the help of management plans in purchasing and servicing but also if you need a quick review it can provide you with real-time process opportunity index.

Human resource management

system is a set of integrated functions that streamlines HR operations by abbreviating time-consuming administrative tasks and decreasing costs by involving self-service applications.